Summer is here!  A common misconception is that teachers have "3 months off" in the summer, when the reality is, many teachers use the summer months to do a variety of things from going back to school to earn advanced degrees, teaching summer school classes, and writing new curriculum.  The truth is, there's very little "time off" because there's always something new to learn…like the future of spacecraft!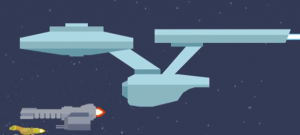 Will future spacecraft fit in our pockets?  
How can you spend your Math Minutes this week?
Wait…is this a Math Minute or a Science Minute?  Math and science are so intertwined that it's hard to tell sometimes whether you're doing one or the other.  Many times it's both!