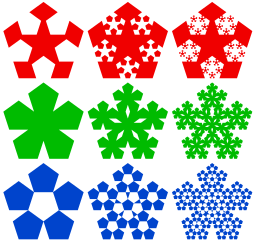 Image Source: By AnonMoos [Public domain], via Wikimedia Commons
According for fractalfoundation.org, A fractal is a never-ending pattern. Fractals are infinitely complex patterns that are self-similar across different scales. They are created by repeating a simple process over and over in an ongoing feedback loop. Driven by recursion, fractals are images of dynamic systems – the pictures of Chaos.
How can you spend your Math Minutes?