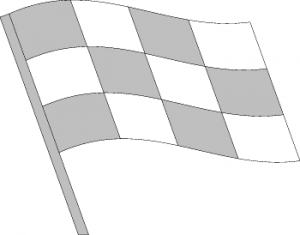 Check out this video of Sam Schmidt's High-Tech modified corvette!  The 3 minute video is chock-full of speeds, measurements, and high-tech components!  Imagine being able to drive a car without the use of your hands and legs!
How can you spend your Math Minutes this week?
Watch the video: https://youtu.be/zP_ciOqxEMw
Post a comment about any of the numbers mentioned in the video (speeds, measurements, etc.).  Be sure to read the other comments before posting to make sure you're not repeating someone else's post.  When leaving a comment, use your first name, grade, and school (i.e. Trevor, 3, Sunset).
Read this article to find out more about Sam Schmidt and the semi-autonomous motorcar he drove.  Post a comment about something new you learned or a new question you have after reading the article.

Flag image taken from http://pdclipart.org