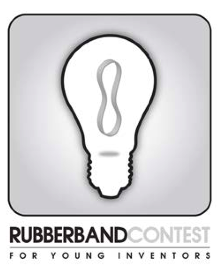 This contest will S – T – R – E – T – C – H your imagination!  This contest challenges students in grades 5-8 to design and create a working invention that incorporates at least 1 rubber band.
You can read about the official rules by clicking here.
More information about the divisions and prizes can be found here.
Entries must be postmarked by March 16, 2015
Westside Community Schools does not sponsor or endorse the organization or activity described here.  The sharing of this information is provided as a community service.