In this video, boost your superpowers of calm and focus by breathing as Puffer Fish keeps time. Try playing this mindful game when you are overly excited or are in a meltdown. It is also helpful to play this game when you feel already feel relaxed to build the muscles of calming down in more stressful situations.
1 – Practice Square Breathing by watching this video and following along.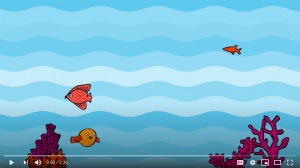 2 – Remember what you learned about square breathing the next time you feel stressed or upset. Share this technique with a friend or family member.