Stretch your thinking and unravel your ideas with this Golden Line activity!
Step 1: Watch this introductory video about the Golden Line Writing Activity.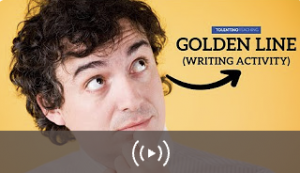 Step 2: Print this page or open a new Google Doc and begin writing with the provided "Golden Line" by  C.S. Lewis.
Step 3: Now that you have experienced this writing strategy. Research some other quotes that would make great writing prompts. Make a list of three to five quotes.
Step 4: Submit your Golden Line writing (Step 2) and list of quotes/prompts (Step 3) to your building's EY Coordinator.