There will be new episodes and DIY videos every week! Watch now: http://bit.ly/2c61zZs
Try this yourself! Collect the supplies and create! Snap a picture of your speakers and send it to the EY coordinator in your building.
If you liked this project, check out Toy Hackers. Toy Hackers is a new web series for the next generation of inventors! In the first weekly show, Goldie & the gang will help kids turn toy boxes into toolboxes.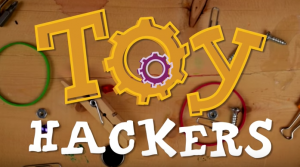 Save
Save
Save
Save
Save