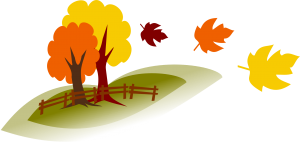 image taken from https://commons.wikimedia.org/wiki/File:Design-fall.png
I love everything about fall…football, leaves changing colors, pumpkins, candy corn, and costumes!  This week's Math Minute has a variety of activities to choose from.  Complete two of the activities and turn them into the EY coordinator at your building!
How can I spend my Math Minutes this week?