Spooky Sagas 2023
Creative Writing Contest
Due date Nov 1, 2023
There is nothing better than reading a thrilling story, one that grips you so tightly and puts your senses on alert simply through the power of words. Spooky Sagas is a fantastic way to practice writing in this way by using tension, suspense, and atmosphere.
Write a mini saga (a story told in up to 100 words) can be funny or creepy, scary or odd, but must be your own work.
Read the student info page for more ideas.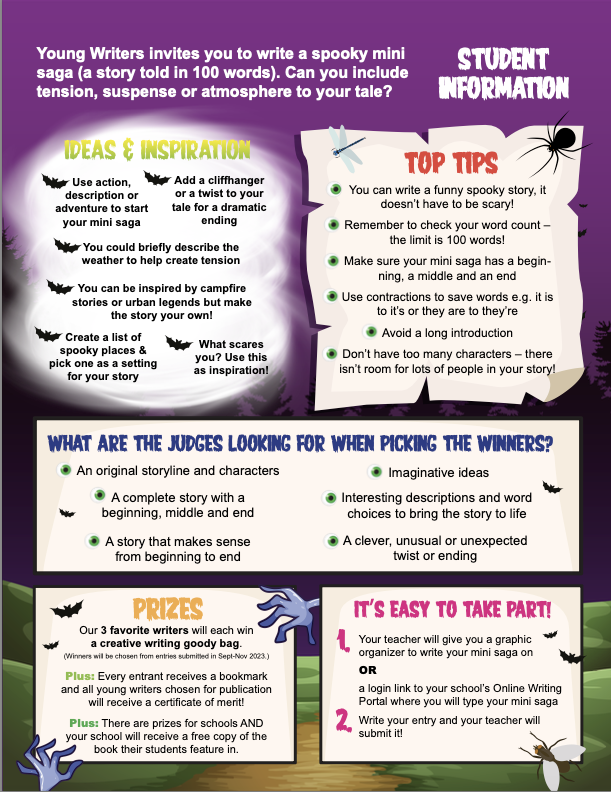 The contest closes on Nov 1. If you would like help with your submission, make sure to get your story to the EY teacher in your building before this date.