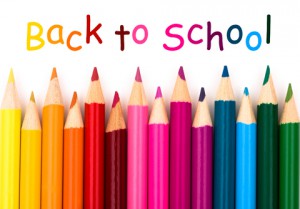 As summer draws to a close, the adventure of a new school year awaits!  I am so excited for all that this year will bring!  From seminars and competitions, to small group meetings and blogging, there will be a lot of enrichment going on!
I will continue to be at Oakdale and Westbrook this year, and will split my days in order to be at each school on a daily basis.  This is exciting for me as I will be able to check in with students more consistently.  We are on a 4 day rotation this year, which is similar to the other specialists in the district.  If you would like more information, check out our EY calendar here.
The beginning of the school year is always exciting as so many opportunities await!  Students, please explore the blog and take advantage of the many seminar and event opportunities that will be presented.  Parents, please encourage your students to take part in these things and inquire as to what opportunities they have participated in.  Don't ever hesitate to contact me with questions or concerns.  Together we will make this a fantastic year!