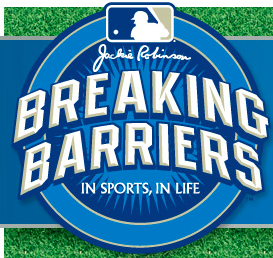 The Breaking Barriers Essay Contest is a chance for diverse students in grades 4-8 to share their personal stories and how they use Jackie Robinson's values to face their own barriers.
Details:  Write an essay about a barrier that you have faced. Explain how you faced this barrier by using one or more of Jackie Robinson's Nine Values:
Citizenship
Commitment
Courage
Determination
Excellence
Integrity
Justice
Persistence
Teamwork
Each essay should be at least 200 words long and not exceed 700 words
in length.  There is a limit of one entry per student. All essays must be factual and based on the student's real-life experience.  Fictional stories will be disqualified.
Contest Deadline:  March 13, 2015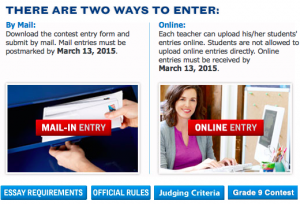 You can read more about the essay requirements, official rules, and judging criteria by going to the website.