I II III IV V VI VII VIII IX X

---
 I just counted to ten can you believe it?! It doesn't look like I did, because they are letters,  but long ago that is how numbers looked liked. Number like that have a special name,
Roman Numerals 
We don't use Roman Numerals often, but you can find them on clocks, in books, and even at the super bowl each year.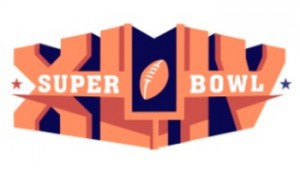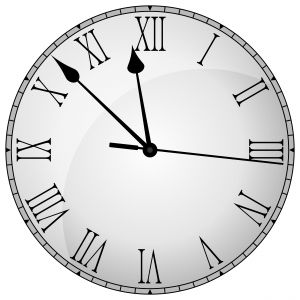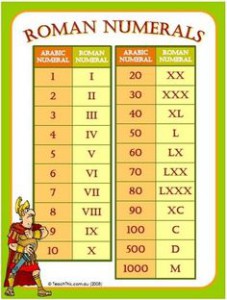 Can you figure out your birthday in Roman Numerals? Here is an example:
Abraham Lincoln was born on February 12, 1809. That is the same as 2/12/1809
2 = II                           12 = XII
(1809 = 1000 + 800 + 9)                           1000 = M                           800 = D C C C                           9 = IX
II – XII – MDCCCIX
Comment below with your birthday!