What's Cooking?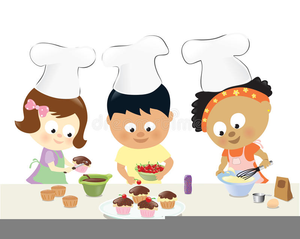 This mini spark has you cooking up something in the kitchen!
Please choose one of the following options:
Ask a grandparent, relative, parent(s), etc. for a family recipe.  Is it something you always have at a holiday gathering?  Something only prepared on a special occasion? Submit a family recipe

along with an explanation of its significance to you/your family

.
Make something in the kitchen and take a picture/video of the process and/or final product.  Make sure your creation has a name and that you provide the ingredients necessary to make your recipe.  Make sure to get an adult's approval first before you start.
Share your project with your teacher.
Image Source: https://www.clipart.email/clipart/kid-chef-clipart-33460.html