Nonfiction poetry focuses on conveying facts about subjects through engaging and creative narratives. Nonfiction poetry can be a fun and thought-provoking way to tell a story or impart information.
Step 1 – Learn about an important historical event (Apollo 11) by reading the article, The Moon Landing on the National Geographic Kids website. Click on photo to read.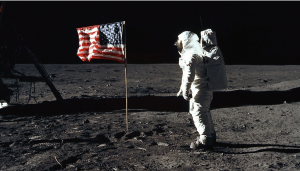 Step 2 – Listen to this example of nonfiction poetry about Apollo 11, Eight Days Gone. Click on photo to watch/listen.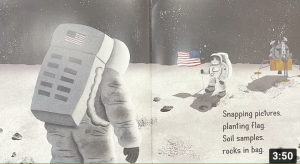 Step 3 – Explore these websites and choose an article of interest. Read the article 1-2 times.
Step 4 – Create your nonfiction verse in the form of a Cinquain poem. Cinquain poems follow a specific 5 line pattern. Use these sheets to further analyze your article/topic and draft your poem.
Step 5 – Find a photo to accompany your poem, choose an app on your iPad to create a visual display of your work.
Step 6 – Share! Email your finished work to your building's EY Coordinator.