Name the planet in our solar system that is closest to the sun.
Which city is the capital of Texas?
Convert the decimal 0.375 into a fraction in simplest form.
Name the family of musical instruments that includes the drums.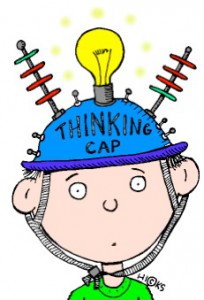 Do you know the answers to the questions above?  All are examples of the types of questions asked at a Quiz Bowl.  On Friday, November 7, eighty students from all 10 Westside elementary buildings participated in the WCS Elementary Quiz Bowl.  Teams of 4 went against each other in 15 minute rounds answering "toss-up" questions for 10 points and "bonus" questions for 5 points.
As teams were eliminated, students answered additional trivia questions on the Trivia Treasure Symbaloo.  Students also played trivia games like Kahoot and Heads-Up on the iPad.  In addition, students created "Trivia Quizzes" using Pic Collage.  When the QR code (generated on goqr.me) on the Pic Collage is scanned, the answers to the trivia questions are revealed.  Check out some of the student work on our wiki!  If you want to create your own Pic Collage with QR code, watch this video tutorial.
Many thanks go to all the retired WCS teachers and administrators who helped read questions.  We had amazing help from WMS and WHS students who helped keep the teams on track!  Thanks to Mr. Thomsen from ESU #3 (and retired from WCS) for all the organization and planning that went into the event!  A great time was had by all and we hope to offer another Quiz Bowl in the future!
Leave a comment if you know the answers to the questions at the beginning of this blog post and/or leave another trivia question for someone else to answer!