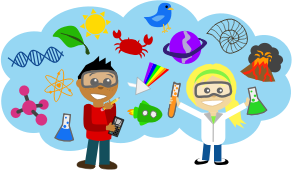 Announcing the 2nd Annual Westside Elementary Science Olympiad!
On Tuesday, January 27, 2015, one-hundred students (Grades 4-6) will be invited to attend the Science Olympiad at the Westside Community Conference Center.  All interested students should complete the edible vehicle brainstorm sheet.  Completed worksheets must be turned into classroom teachers by January 14th in order to be considered to attend the Science Olympiad.
Entries will be evaluated on creativity and effort.  Building the edible vehicle is not a requirement, however if a student is selected to attend, he/she has the option of building the vehicle and using it during an event at the Science Olympiad.
Check out the resources below for some ideas!
Clipart Source: https://openclipart.org/detail/195741/science-explosion-by-scout-195741