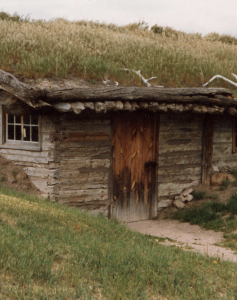 This summer, my family & I took a trip to western Nebraska and visited the Museum of the Fur Trade in Chadron, Nebraska! I learned so many things about the Fur Trade!
If you're not familiar with the fur trade, watch this quick video:
https://www.pbs.org/video/fur-trade-aqnxgy/
The Museum of the Fur Trade was created in Chadron, Nebraska because it is located on the original James Bordeaux trading post, which is an important historical site. This trading post (pictured above) was established in the fall of 1837 as a site for the American Fur Company to conduct business with the Native Americans who spent their winters in the area.
The trading post was reconstructed on its original foundation in 1956 & formally opened to the public later that year.
Learn more about the Museum of the Fur Trade by watching this video:
Finally, go check out the museum itself by clicking this link: https://www.furtrade.org/
What history did you learn about this summer?
Insert your experiences in the comments below!