The grade 4, 5,  and 6 student

s have spent the last several weeks creating Wonderopolis pages to share. Each student picked a topic, came up with question to answer, researched this topic in great detail, and set out to work on creating an informational product.
This is the link to find the projects– > EY WIKI
Please check out these projects. They turned out wonderfully!
Wonderopolis has a Online Summer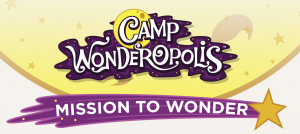 Enrichment Program  that I am going to check out for my own kids http://camp.wonderopolis.org/
We have many children who will be invited to attend the Extreme Math Day on May 13th.
Look for invites towards the end of this week. It will be a fun day of math puzzles!
If you are looking for some math problem solving, Noetic math has a few free online math contest practice resources @ http://www.noetic-learning.com/gifted/sample.jsp,
If you like those you could consider subscribing to the sum

mer program @
http://www.noetic-learning.com/summermath/
Please let me know if you have any questions or concerns