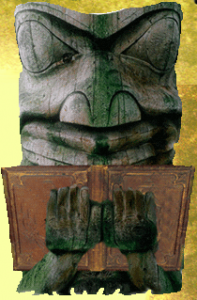 So there I was, looking through my Twitter feed when it appeared…Totem Head's Story Contest.  I'm always looking for great writing opportunities for students and this one looks like one YOU should enter!
Details
Categories:  Ages 8 and under, 9-10, 11-12, 13-15, 16-18
Deadline: December 31, 2014
The first sentence should start with, "So there I was".  Stories must be tasteful and contain more mystery or suspense than gore.  Think of it as a mysterious adventure story, without the happy ending–an ending with a lesson instead of warm fuzzies.  Read more about the guidelines by clicking here.
Click here for the entry form and official rules.
Westside Community Schools does not sponsor or endorse the organization or activity described here.  The sharing of this information is provided as a community service.