Is it really mid-February already?  Where has the time gone?!  It's been awhile since I've written a blog post, so this one will encompass the past couple months.  I post more frequently on Twitter if you want to check us out there.  You can follow @lynnspady, @wcsey66, and/or @Westgate66.
We spent the beginning of 2nd quarter looking at the basics of circuits.  This video explains the the basics of an electrical circuit and this video explains the difference between series and parallel circuits.  We looked at schematic drawings and studied the symbols for various components in a circuit.
images taken from http://www.clker.com/clipart-11203.html
After studying the drawings and symbols, it was time to move into Snap Circuit Kits.  Students also created a series and parallel circuit using actual light switches.  Check out some of the pictures and videos below!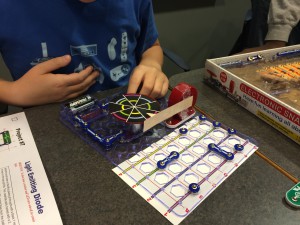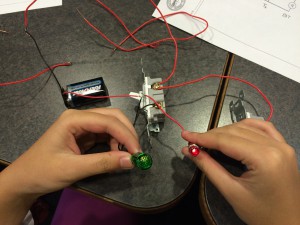 Finally, students put their circuit skills into action by building a Bot Bot.  They earned components (LEDs, motor, coin battery, etc.) for their robot by completing current events. Check out their creations below!
Students will spend the remainder of 3rd quarter creating their very own Super Awesome Maker Show modeled after Sylvia's Show.  Stay tuned!