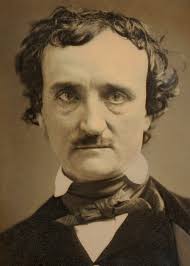 Who was Edgar Allan Poe? Poe was a famous American author – and many of his poems and stories are very appropriate for this time of year.
Find out more about Edgar Allan Poe by checking out this Wonderopolis entry:
http://wonderopolis.org/wonder/who-was-edgar-allan-poe
Take the Wonderopolis quiz and post your score below in the comments section.
Now, go a little bit further:
Check out this website about Poe and his literary works:  http://www.eapoe.org/works/
After exploring that site, choose one of the following activities:
a) Create a drawing to go along with one of Poe's works.
b) Write your own poem or short story, "Poe style".
Send your drawing or poem/short story to your EY Coordinator.