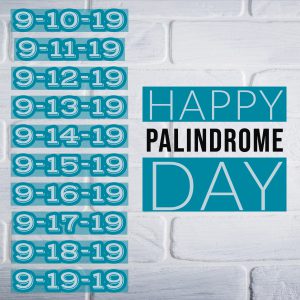 Guess what!  The 2019-2020 school year contained 21 VERY SPECIAL days!  Ten of those dates are listed in the picture above.  Can you figure out the additional 11 days that occured in 2020?
How can you spend your Math Minutes?
Read about Palindrome Week at https://newstalk1290.com/wow-our-dates-are-palindromes-all-week/
On a piece of paper, make a list of the answers to the following math problems.  You may use a calculator.

11 x 11
111 x 111
1,111 x 1,111
11,111 x 11,111
111,111 x 111,111
Based on these answers, can you predict what the answer will be to 111,111,111 x 111,111,111?

 Check out some palindrome phrases at: https://kids.niehs.nih.gov/games/brainteasers/palindromes/index.htm Leave a comment below with your favorite phrase.
Check out this AMAZING trick: http://somethingorotherwhatever.com/sum-of-3-palindromes/ Unfortunately, this site doesn't work on the school iPads, but you can try on a laptop.