Matrices are rectangular arrangements of rows and columns.
In this mini spark, you will learn about the basics of matrices by watching 2 videos and taking notes.  You can extend your learning by completing the Marvelous Matrices badge!
Step 1: Start by taking out your math notebook.  Put the date at the top and put the title of this mini spark.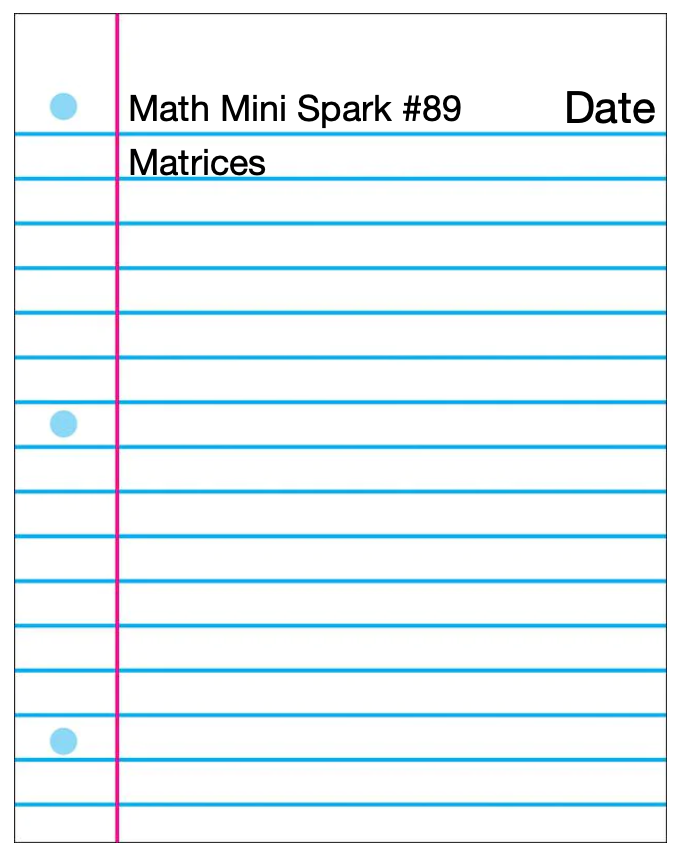 Step 2: Watch the 2 videos below and take notes with the new information you learned.
Step 3: Show your notes to your EY Coordinator and/or classroom teacher.