Pixels are

the smallest unit in a digital display

. Up to millions of pixels make up an image or video on a device's screen. Each pixel comprises a subpixel that emits a red, green and blue (RGB) color, which displays at different intensities.
In this mini spark, you will learn about the basics of pixels and pixel colors.  You can extend your learning on this topic by completing the Pixel Power Badge! (coming soon)
Step 1:  Start by taking out your math notebook or opening your math mini spark doc.  Put the date at the top and put the title of this mini spark. Record all of your work on this page.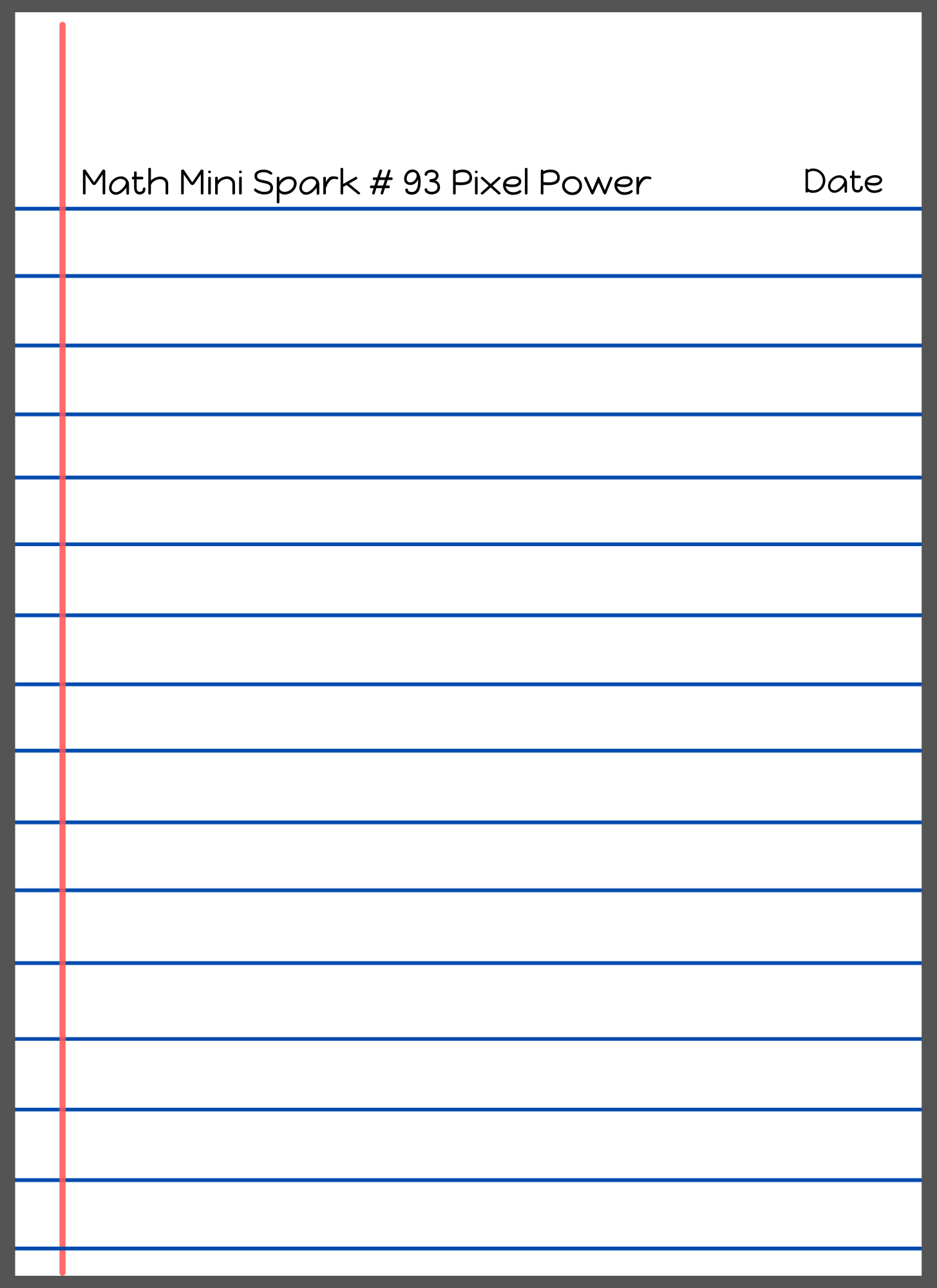 Step 2. Use this slideshow of images, which zooms a picture of raft. The final slide shows that the entire photo is actually made from individual squares of color. How does looking at these pictures help explain creation of the digital images that you see? What other images might you see today that are made from pixels?
Step 2: Watch these two videos. The first video is a reminder binary numbers. It will help to see this before watching the second video.
Take notes as you watch both vidoes.
After watching the second video answer these questions in your notebook.
What is the RGB name for turquoise?
How does a computer name turquoise?
Draw the math steps that were used in the video to explain how a function is used to filter an image.
Step 3: Turn your notes and responses to your teacher or EY coordinator.