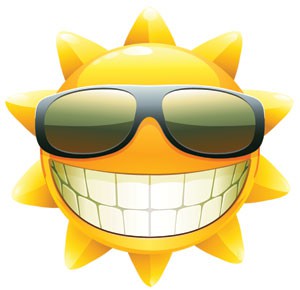 It is hard to believe that the last bell will ring soon and summer fun will commence!  The EY team will continue to provide a variety of learning experiences through our blog to keep those summer minds sharp!  We also wanted to pass along other opportunities available outside of our team and/or district.  We hope that these resources provide a starting point for your search into further enrichment opportunities.  Please note that these are suggested resources and are not endorsed or extensively researched by the Westside EY team.
TenMarks Online Math Summer Program                                                                                                  As you know, students lose an average of 2-3 months of math comprehension
over summer break. TenMarks offers a Free Summer Program that is proven to
reverse the loss.  Students that participated in the program last year not
only reversed their learning loss, they showed an 11% gain in math
proficiency!
This summer, TenMarks is making the Summer Math Program available to your
students for FREE! (previously $39.95/student)
Register at summer.tenmarks.com
Nebraska Association for the Gifted website list                                                                                         This list has various opportunities around the metro area and state.  Please be sure to contact the sponsor for availability and further information.                                                                 http://www.negifted.org/4995.html
Metropolitan Community College – College for Kids and Teens  http://mccneb.edu/collegeforkidsteens/
Arts For All is a nonprofit arts education organization dedicated to making the arts available and affordable for all ages throughout Metro Omaha. In 2013, over 1,500 students participated in Arts For All's quality culturally-enriched programming.  http://artsforallinc.com/
Summer Kid's Music Clinic 2015                                                                                                Sponsored By The Papillion LaVista Community Theatre  Contact MONIKA PETERS AT mpeters@paplv.org  for more information.
Camp Wonderopolis (online)                                                                                                                                 Camp Wonderopolis is headed to new frontiers this year with a theme of Mission to Wonder. Camp will enable programs, families, and individuals to customize their experience to their needs while campers explore different tracks of STEM-based exploration. Along the way they will build their vocabulary, background knowledge, and literacy skills          http://camp.wonderopolis.org/
Leap Ahead in Math This Summer!  (online)                                                                                                    Research shows that students who are not exposed to stimulating, educational activities over the summer months easily lose a couple of month's worth of math skills.  Instead of losing skills, sharpen skills and leap ahead in math this summer with LeapAhead!.                    http://www.noetic-learning.com/summermath/