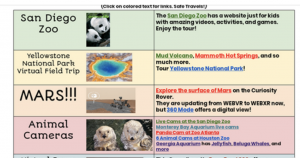 With everyone learning from home, there are some amazing teachers out there who have shared awesome resources!
Below is a link to a google doc a teacher created and shared that has many virtual field trips to check out.
When you've visited one of the sites, comment below about the favorite thing you saw!