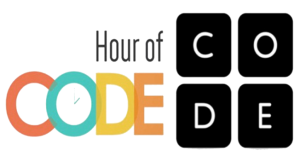 www.larchmontlibrary.org
Well, since the "T" in STEAM stands for technology, it seemed only right that a post goes up about the Hour Of Code event happening worldwide next week (Dec. 7th – 13th).  Head over to Code.org to get in on the coding fun and who knows, maybe even begin your career in the computer sciences!
While you are anxiously waiting for Code.org to begin, why not dig into information on coding and all things computer?  Perhaps you find yourself wondering how the internet works?  Or maybe you've always dreamed of sitting down with Mark Zuckerberg to learn a few programming tips and tricks.  Now you can!  Here is a link to videos that will get your brain wrapped around those intriguing topics and more!
Leave a comment about something new you learned or something that wowed you through your Hour Of Code experience or from watching the videos.
Happy Coding!