EXPLORE ANIMALS, FAMOUS PEOPLE, SOCIAL STUDIES, and DINOSAURS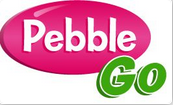 Do love to learn new things? Pebble Go is your go-to for facts, pictures, videos, and games.
These are the steps to find Pebble Go.
 1. Click here
2. Find your your school name and click
3. Scroll down to the Pebble Go Icon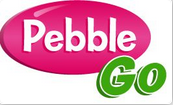 and click
Now you are ready to explore!
Show what you have learned
After doing research at Pebble Go,  Create a pic collage, Haiku Deck, Explain Everything, or your favorite presentation tool to share your findings. Share this presentation with your teacher. Respond to this post and share what topic you choose to research.