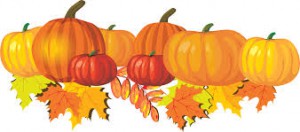 The leaves are falling, the smell of campfires fill the air, and conferences are here!  That must mean the first quarter is over!
We have had a busy, but fun first quarter.  Our focus has been on invention and innovation.  This is always a fun theme for students and proved to be true this year as well.  We had a variety of events and experiences that provided students with the opportunity to explore invention and innovation both inside and outside the classroom.
One such event was the Invention Convention Seminar in October.  This was open to all students grades 2 – 6 (at two separate seminars) and had a focus on the engineering profession as well.  5th & 6th grade students had the opportunity to create their own musical instrument, work through the reverse engineering process, market their invention, and look at improving the world through inventions all while creating an engineering notebook.  2nd – 4th graders worked through the process of creating electrical circuits and even got to put together a light up greeting card using a circuit they made.  It was exciting to see all of the innovative thinkers we have at Westside!
Math and Reading enrichment are in full swing now.  There are many opportunities available to students within the classroom during these subject areas.  Most of the enrichment options can be found through the EY blog.  Many of these experiences have the potential to lead into deeper projects/studies, so be sure to check with your student regarding opportunities they have chosen or plan to explore.
We continue to encourage all students to check out the EY blog regularly for enrichment opportunities in many interest areas both within their classrooms and beyond.  Please encourage your student(s) to explore the blog at home as well.  Like I always say…the blog doesn't ever take a day off!
Thank you for making this first quarter a success!