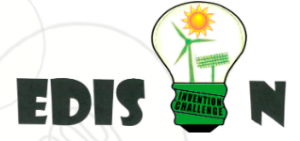 6th-12 graders…Are you interested in a team-based, integrated/interdisciplinary, head and hands approach to learning?  Well the Thomas Edison Invention Challenge is for you!
Basic Rules:  
Get a team of 4 students
Register your team
Submit an essay or video answering the question: Who was Thomas Edison?
Receive a alternative energy kit and create a prototype
Document all your work
Present your work
The team registration is due by Dec. 8!  Click on the link below!
Deadline #1 – December 8, 2014 – http://edisoninventionchallenge.org/main/about/registration/
Deadline #2 – December 20, 2014 – Teams must electronically submit an essay, not to exceed 750 words OR a student created video. The essay/video topic will be "Who was Thomas Edison?"  NOTE:  3 minute Video submissions are preferred.
Deadline #3 – January 30, 2015 – Teams must submit electronic images of their design logs.  Powerpoint would be the preferred method to showcase your Notebook.
Mid February –  Teams receive an alternative energy kit
Deadline #4 – March 20, 2015 – Teams are to submit a PowerPoint presentation showing the build process.  See submission criteria included in this manual.
 Deadline #5 – April 10, 2015 – 50-60% marketing of your invention and its added value to society and 40-50% demo of a working model or explaining how you imagine it to work.
 Westside Community Schools does not sponsor or endorse the organization or activity described here.  The sharing of this information is provided as a community service.