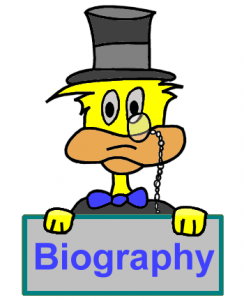 When it comes to non-fiction reading, my favorite subject is biographies!  I love to learn about other people and what made or makes them important.
If you share my same passion, check out the website below.  It contains biographies of anyone from world leaders to inventors and scientists!
For this week's Reading enRichment, select a biography to read.
Respond in the comments section below with the most interesting fact you learned.
Create a mini-quiz (5 questions or less) about your subject and e-mail it along with the link to your EY Coordinator.
Biographies link:  http://www.ducksters.com/biography/