Even if a picture is worth a thousand words, it still needs a caption. Captions are easy to write if you begin with the basics. Let's practice using the photo below.
Caption:  A caption is text that gives additional information about a picture or illustration.
Example: Begin by brainstorming Who, What, When, Where, and How. Once you have written down these details from the photo, write a caption that gives these details and some additional information (use the checklist below).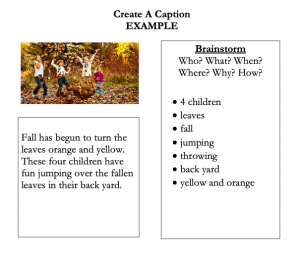 Caption Writing Checklist:
describe the picture
provide additional information
written in complete sentences
include adjectives and additional details
Now, try one a few on your own!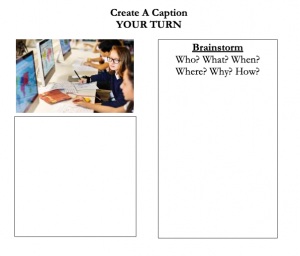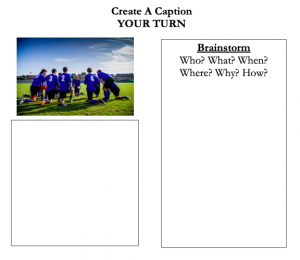 Teachers: Ask your EY Coordinator for this 65 page resource (PDF), would be great for warms ups and exit tickets to help students practice caption writing!