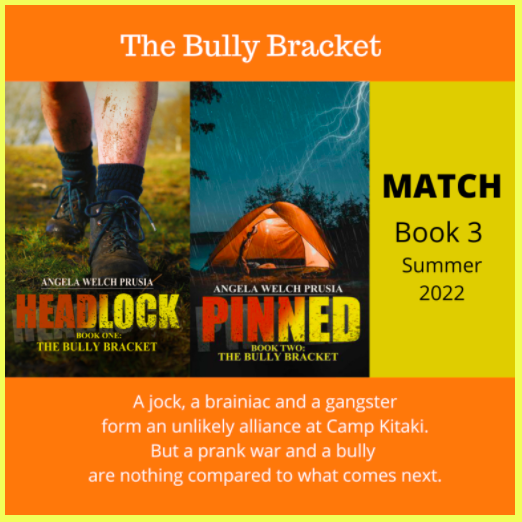 https://www.angelawelchprusia.com/
Young adult author Angela Welch Prusia is inviting you to read a book (or 2) from her new "Bully Bracket" series, Headlock and Pinned.
Students who sign up for this learning opportunity will be sent a .pdf of Headlock, the first book in "The Bully Bracket" series.  Sometime mid-February, we will meet during the school day to have a book talk/seminar.  If interested, students can go on to read the second book in the series, Pinned.  Sometime in March/April, Angela will come to WMS and do a writers workshop.  More details to come!
If you are interested in this opportunity, please email Dr. Spady to get a .pdf copy of
Headlock

.