Congratulations to Mrs. Limbach and Jake N. for having the top score from last week's National Potpourri Challenge from NewzBrain!
A new National Potpourri Challenge has been posted so log into NewzBrain and take the quiz.  Send your score to spady.lynn@westside66.net and check back to see where you stand in the rankings!
Week of September 14-18 Leaderboard
Teacher in the Lead: Dr. Spady with a score of 310  (I know this won't last long ;))
Student in the Lead: Bing Yi (WMS) with a score of 360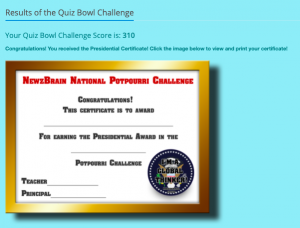 We had 10 teachers sign up for an account by last Friday, September 11 and Mr. Horton won $5 for doing so!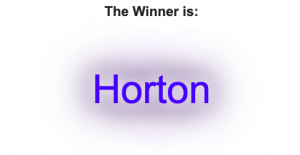 Teachers & Students: You can still sign up and take part in a weekly National Potpourri Challenge.  Email spady.lynn@westside66.net to request an account!