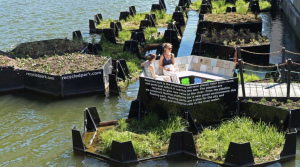 Problems with plastic in our oceans are increasing. With an estimated 100,000 marine animals being choked, suffocated, or injured by plastic every year, the danger posed by the trillions of pieces of polymer floating in our oceans is well-known.  Go to this link to read an article about how one city is dealing with that problem in a unique way.
After you've read, or listened to, that article, go to this link to find out about "22 Facts About Plastic Pollution (And 10 Things We Can Do About It).
In the comments below, please respond with a way YOU can help guard against plastic pollution!