Step 1: What is a Tweet? Read the definition below and look at the examples.
What is a Tweet?  A tweet is a status update on a social media platform called Twitter that is broadcast to other users. Limited to 280 characters or less, tweets can express how users are feeling, what they're doing, and anything in between.
Step 2: Look over the Tweet options below and choose one to complete. Turn in your finished work to your teacher or EY coordinator.
Option 1: Character Tweet
What would a character from a favorite book "tweet" at the end of a chapter or section. Write it as though you are that character using Twitter.
Character Tweet Example: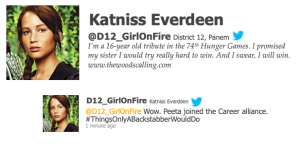 Character Tweet Template: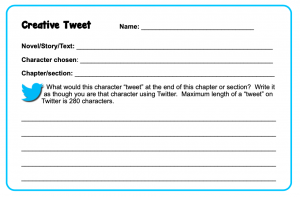 Option 2: Chapter/Section Tweet:
Think of a chapter of a book or section of a movie and summarize what happened twitter style.
Chapter/Section Template: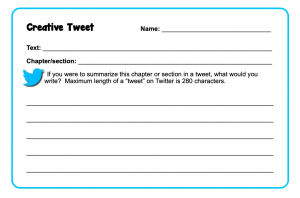 Option 3: Book Review Tweet
Book Review Tweet Examples: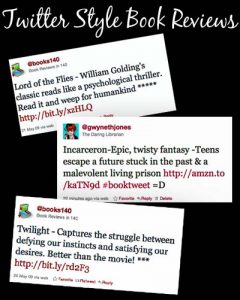 Option 4: Historical Figure Tweet
Choose a person from a historical event. What would this historical figure "tweet" after this event? Write it as though you are that person using Twitter.
Historical Figure Template: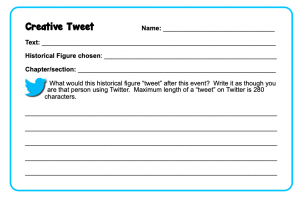 Step 3: Use the contact form below and type your Tweet in the Message section. Hit Submit