A CHALLENGE FOR STUDENTS GRADES 5-8

Design and create a working invention/artwork that incorporates at least one (1) rubber band.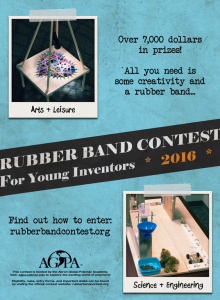 Go to http://rubberbandcontest.org/ to download the official rules guide and entry form. All entries must be postmarked by March 16, 2016. Contact the EY coordinator in your building if you need assistance with this project.