Everyone seems to have one and my 7th grader is sure he's the only middle schooler without one!  What is it?  A smartphone!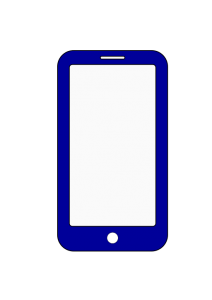 How can you spend your Math Minutes this week?
Print off a copy of this worksheet and then click here to watch a video about what smartphones are made of.  Fill in the worksheet as you watch the video.  Turn your completed worksheet in to your EY Coordinator.
Read some of the statistics about smartphones on this site.  Post a comment or question about a statistic that you found interesting.  When posting a comment, include your first name only, grade, and school (i.e. Toby, 2, Sunset).
Read about the rare earth elements on the sites linked below.  Create a Pic Collage, a Keynote presentation, or choose another app to display the information you learned.
Create a trading card of one of the rare earth elements.
image taken from: https://commons.wikimedia.org/wiki/File:Smartphone_icon.svg