Step 1: Watch this Brain Pop video, Setting SMART Goals for Kids. What does the acronym SMART stand for?
S – 
M – 
A – 
R – 
T – 
Step 2: Write down three goals you have for the upcoming year.
1 – 
2 – 
3 – 
Step 3: Focus in on one goal and complete (or recreate) this graphic organizer.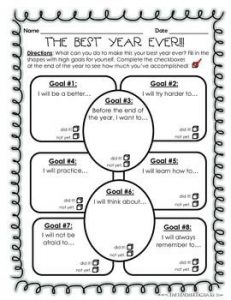 Enjoy this spark? Try the Go Get Your Goals badge!